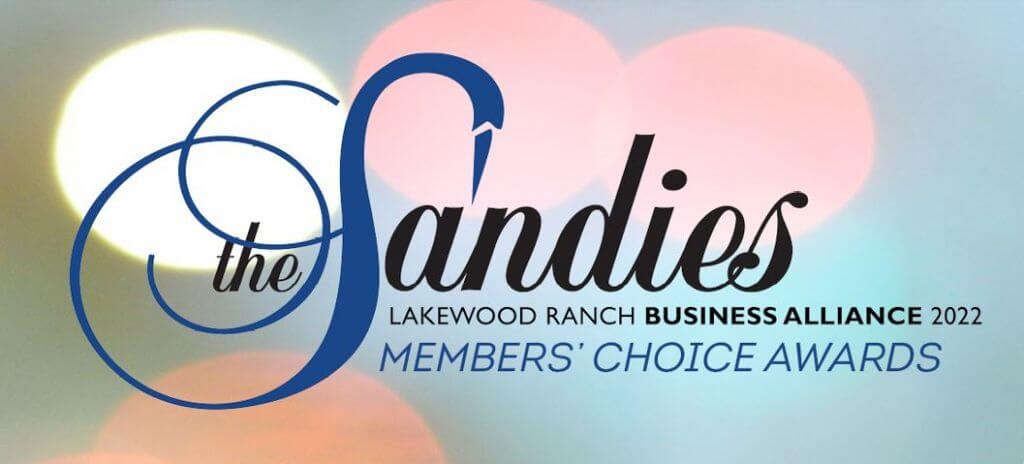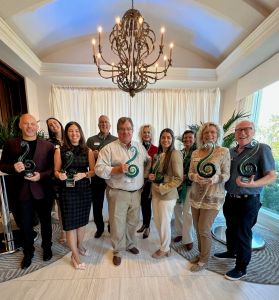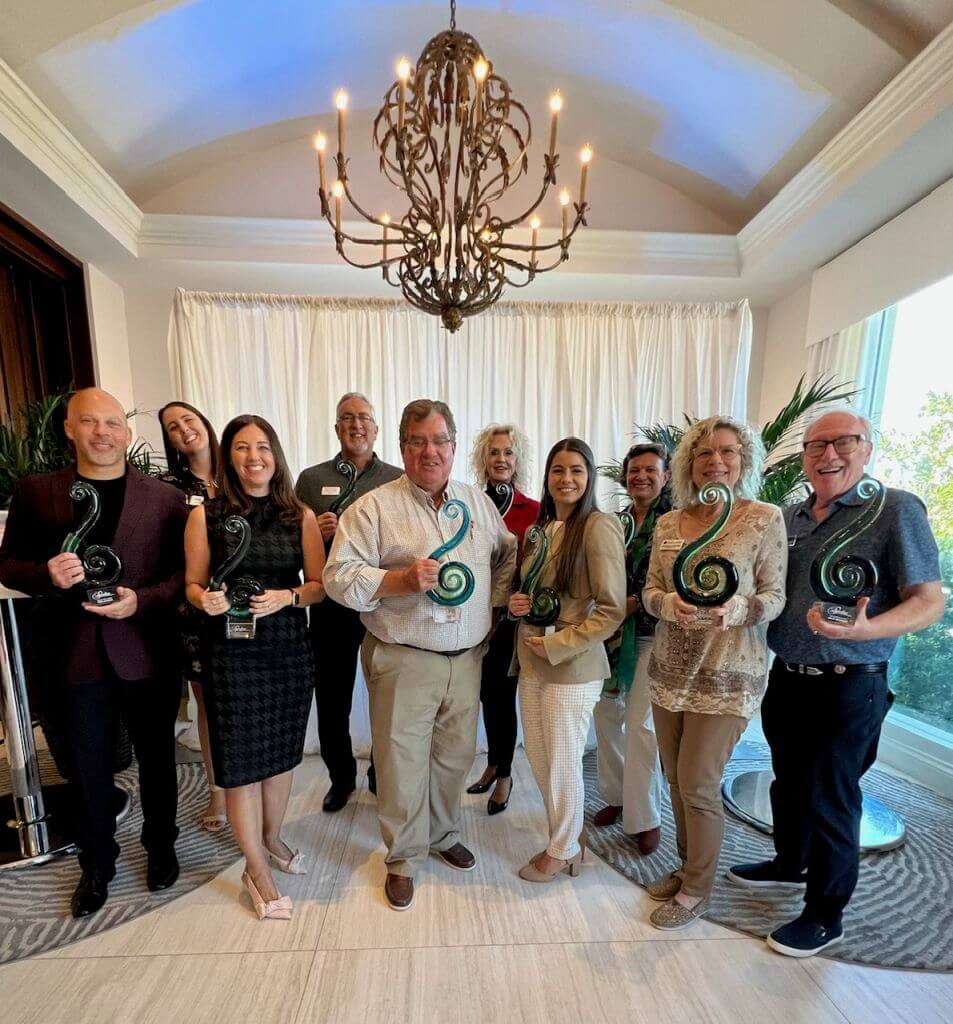 2022 winners left to right:
(Top row) Danielle Visone, Brian Garnant, Nyda Bittmann Neville,
Yulia Kuzenko
(Bottom row) Chris Williams, Julie Fanning, Hugh Shields, Ashlyn McCarty, Lori Abramson, Bruce Abramson
Every year, the Sandies recognizes members, chosen by their peers, for their remarkable talents, character, and commitment to the Alliance and community. "The Sandies" awards actively support and celebrate The Lakewood Ranch Business Alliance's mission to serve, help develop and unify area businesses through a powerful partnership with other community organizations and governmental institutions. LWRBA is dedicated to providing leadership, resources and business development to foster and advocate for the businesses and their employees of Lakewood Ranch.
ABOVE AND BEYOND
Congratualtions
Nyda Bittmaann Neville - TNB Consulting
BEST RANCHER 
Congratulations
Ashlyn McCarty - Buffalo Lodging
Presented by
Bank OZK
BULL BY THE HORNS
Congratulations
Chris Williams - Aginto - A Digital Agency
Presented by
Grapevine Communications
COMMUNITY CHAMPION
Congratulations
Hugh Shields - Gold Coast Eagle Distributing
Presented by
Willis Smith Construction
NETWORKING KING
Congratulations
Bruce Abramson - KW Commercial
Presented by
Thrive
NETWORKING QUEEN
Congratulations
Lori Ambramson - LegalShield
Presented by
Kerkering Barberio & Company
RAY OF SUNSHINE
Congratulations
Yulia Kuzenko - Merrill Lynch Wealth Management
Presented by
Sarasota Memorial Healthcare System
RISING STAR
Congratulations
Brian Garnant - Florida Cancer Specialists Foundation
Presented by
Gulfside Bank
YOUNG PROFESSIONAL OF THE YEAR
Congratulations
Danielle Visone - Tidewell Hospice
Presented by
Mote Marine Laboratory
VOLUNTEER OF THE YEAR
Congratulations
Julie Fanning - Benderson Development
Presented by
Bank of America