BECOME THE LEADER YOUR TEAM NEEDS TODAY
Gain the leadership, communication, and
connection skills you need to motivate your workforce in 2022.
ENROLLMENT IN THE 2022 CLASS IS CLOSED. WATCH THIS SPACE FOR UPDATES ON 2023 CLASS DETAILS.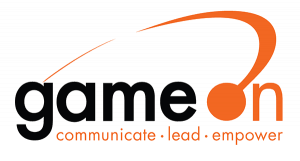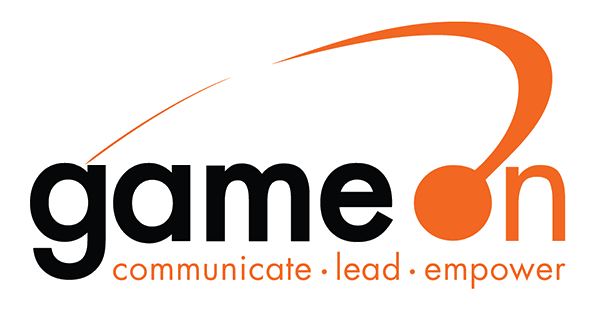 THANK YOU TO OUR COMMUNITY SUPPORTER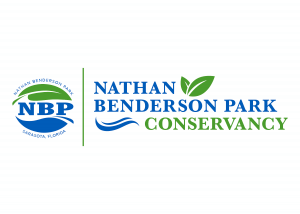 NEW FOR 2022! The Executive Academy is now certified with SHRM for 15
Professional Development Credits.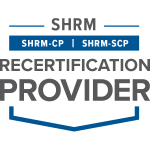 Game On Nation is recognized by SHRM to offer Professional Development Credits (PDCs) for SHRM-CP® or SHRM-SCP® recertification activities.
To get full credit, attendees will need to be present at all sessions. We will only provide the Activity ID following the full program.
Take your place and take the lead among our communities' highest-achieving professionals at the Executive Academy. This dynamic, interactive live-training experience delivers the leadership, communication, and connection skills you need to keep your team inspired at work.
Now in its 8th year, the Executive Academy's follows a six-phase development path to help you accelerate leadership skills for today's changing workplace. Powered by Nationally acclaimed training firm, Game On Nation, this course delivers immersive, experiential learning in an uplifting and laughter-filled small group environment.
Insightful leaders know that skills like listening, empathy, and emotional intelligence are at the forefront of what employees expect in 2022, and the Executive Academy provides an experiential practicum and clear action steps to help you bring these behaviors to life so you can lead by example for your workforce.
This curriculum is trusted by: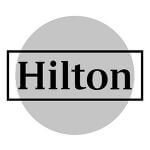 "This was such a wonderful program and it was so easy to learn new skills. I was so inspired and my team has been buzzing since taking the class."
Jenn Chick, VP Marketing Execution & Operations, Hilton Worldwide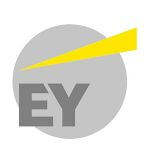 "We rely on this training to help our Tax Seniors build a foundation of positive, pro-active communication skills that are vital to this next phase of their careers. The bonus is that the way these exercises are delivered is incredibly entertaining and fun."
Kelly Dolson, Director, Americas Tax EYU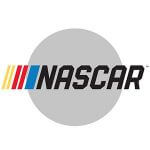 "This course was the perfect kick-off to our racing season and extremely helpful to improving our staff's morale and motivation. This program works and the results are lasting."
Tom Swindell, Manager, Racing Operations and Special Events, NASCAR
What is Included in the Executive Academy?
Six weeks of Live, Professional Development Training
The Executive Academy meets Friday mornings from 9:00-11:30 am at the Finishing Tower at Nathan Benderson Park from September 16th to October 28th.
Six timely and universal Leadership and Communication training themes
Module 1: Communicate to Build Connection
Module 2: Honor and Protect Your Brand
Module 3: Embrace Health & Well-being
Module 4: Inspire Authentic Culture
Module 5: Develop and Retain Talent
Module 6: Lead By Example
Executive Academy is powered by the Game On Nation team, with more than 20 years' experience coaching executives, management, and mid-level leaders within the military, government, pro sports, and Fortune 500 organizations.
Self-reflection quizzes, weekly at-work learning activations, personalized, six-module course workbook, and award of your Executive Academy professional development certificate.
Solidarity and support from a dynamic cohort of your professional peers, bringing powerful social connections and valuable cross-industry perspectives to the forefront of your personal and professional development experience.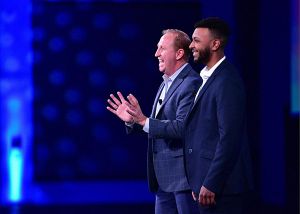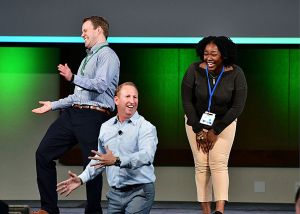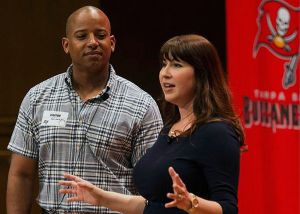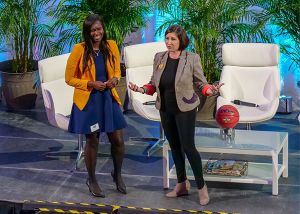 COURSE DATES AND SAMPLE SCHEDULE:
The Fall Executive Academy will meet on September 16th, 23rd, 30th and October 14th, 21st, and 28th, 2022
Typical training agenda (repeated weekly):
8:30am – (Optional) Early arrival and networking time, refreshments served
9:00 - 11:30am - Program
WHO SHOULD ENROLL AND HOW MUCH IS TUITION?
The Executive Academy is designed for leaders, directors, managers, and executives in the upper levels of the organization, or on a fast-track toward a leadership role. We believe in inviting the perspectives of a variety of upper-trajectory personnel, and if your organization considers you to be a leader or an emerging leadership talent, this program is right for you.
Registration - Closes September 12
LWRBA Member Tuition: $1,200
Non-Members: $1,400
Payment plan options available. Please contact Kristie Calandro at Kristiecalandro@lwrba.org for more information. 
Founded in Los Angeles in 1997, Game On Nation is known for developing and delivering a unique, interactive game-based leadership training curriculum, powered by the science of Game Dynamics. With more than 24 years of high-level impact, Game On's expert facilitator team and proprietary approach have helped the agency become one of the country's foremost voices on leadership, team-building, communication, and positive culture change.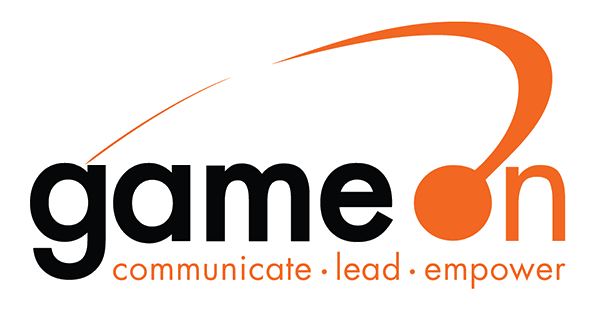 Game On relocated to Bradenton, FL in 2002 in partnership with IMG Academy, as Founder Steve Shenbaum and Business Partner Blair Bloomston created and delivered all communication, leadership, and character development programing for thousands of athletes, teams, executives and corporations. After launching nationally in 2012, Game On maintains its headquarters in Bradenton with a network of expert consultants across the country continuing to work with some of the world's most recognizable athletes, colleges, and professional sports teams, as well as Fortune 500 companies, the United States government, and all branches of the U.S. Military.
Some of Game On's recent clients include the U.S. House of Representatives, Joint Special Operations Command, The Pentagon, NASCAR, USO, Deloitte, EY, Hilton, Pittsburgh Pirates, NY Yankees, University of Kentucky Basketball, Texas A&M Football, Wounded Warrior Project and the 2019 World Cup Champion US Women's National Soccer Team. Game On has also delivered pre-draft communication and media skills training for TEN #1 overall draft picks and over fifty 1st round NBA, NFL, and NHL draft picks.
HEAR FROM EXECUTIVE ACADEMY ALUMNI:
Kristie O'Kon, Director of Client Relations at Grapevine Communications, shares leadership advice and learned lessons with Game On Nation Partner and VP of Development, Blair Bloomston.
Click to watch.
Kelsey Knight, Director of Digital Marketing, Asset Marketing Services, chats with Game On President & Founder Steve Shenbaum about leadership and how to stay sharp.
Click to watch.
Denise Pope, Consultant at Gobel Group, and Blair Bloomston, Game On Nation Partner and VP of Development discuss leadership.
Click to watch.
Take the lead and take your place among our communities' highest-achieving professionals. You're invited and welcomed to join this year's Executive Academy.