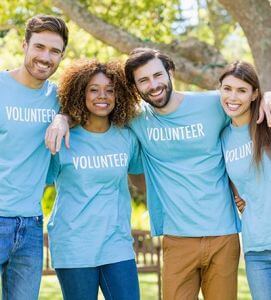 Volunteer sign-ups for The Alliance Gives Back! Volunteer Days 2022 will be opening soon!
This year's Alliance Gives Back is set for October 6th, 7th and 8th. It's your chance to give back to the community. The Alliance is encouraging all its member businesses and professionals to consider dedicating a few hours of their time on one or all of our Volunteer Days!
Not only are we strengthening our community by working together, but volunteering has been proven to foster strong connections between people because of the shared core values that bring them together in the first place.
VOLUNTEER SIGN-UPS COMING SOON!
We are excited to help strengthen our community for the 5th year in a row by connecting LWRBA members with 25 plus non-profits.
Scroll down to review the available opportunities, then click the link to sign up through our Sign-Up Genius page.
The following are activities offered by our member non-profit organizations, designed specifically for The Alliance Gives Back! on October 7th, 8th, and 9th. This year's Alliance Gives Back features in-person projects, and virtual engagements.
(Click or scroll down to learn more about these activities.)
Company
Company
Company
Company
Company
Company
Company
Company
-----------------------------------------------------------------------------------------------------------------------------------------------------------------
Each activity description
Each activity description